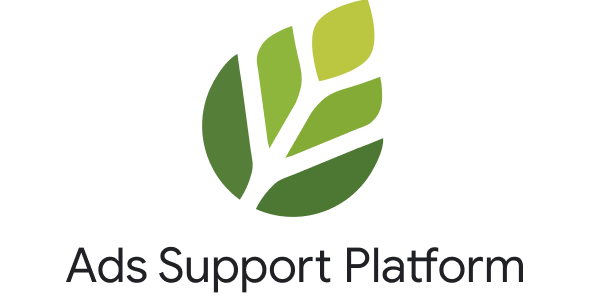 Google Ads advertisers want solutions that are quick and easy without having to leave the page they're on. Making relevant information quickly accessible is key to help advertisers understand product features during their workflow.
I led UX for the new Google Ads Support Platform (ASP), surfacing highly personalized in-product assistance via a Quick Help panel and guided experiences in the UI serving over 2 million users. This project introduces a new approach to helping users based on their profile, product page, and existing issues on hand.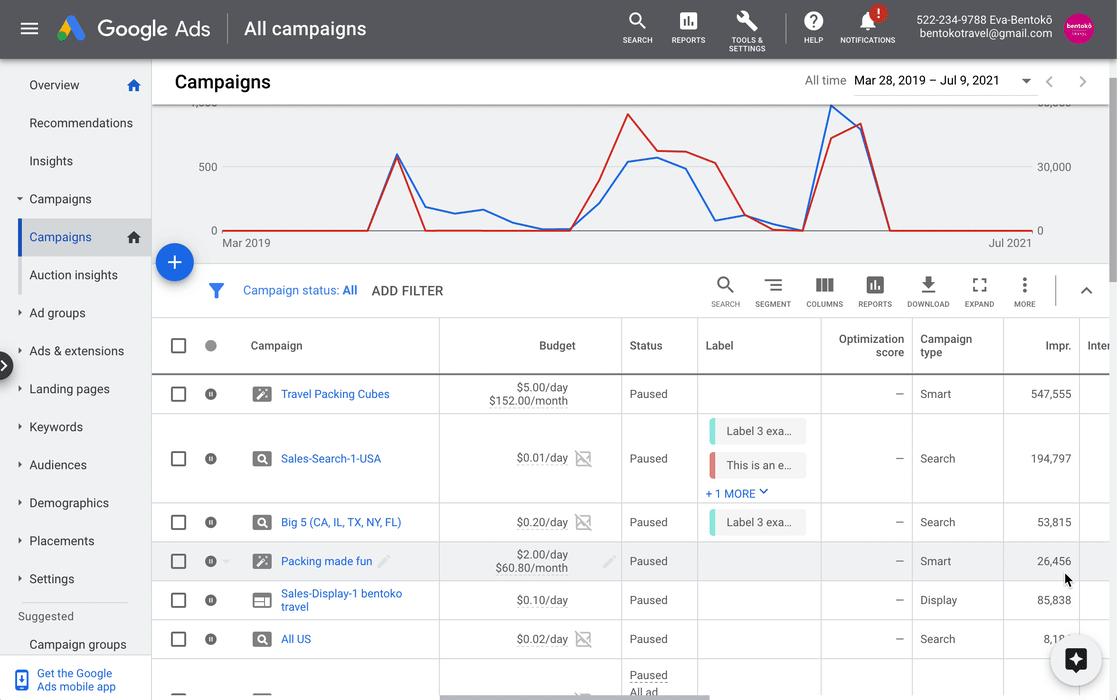 Surface highly personalized, bite-sized help, delivered at the right moment for Google Ads users
The Quick Help panel is special. It provides highly contextual information to users at different times by understanding what they may be having questions with. This is magically done based on their workflow and existing state of the product. 

ASP offers different ways to engage with your audience. Empower users to find resolution and learn more about features and optimize advertising ROI.

Research found that typically most users search for help outside the product, viewing third party content, which is often outdated, or unsuccessfully search in-product for help. Through research we've found many insights. As you can imagine, when customers cannot find the answers to what they're looking for, they may create a support ticket with a live person, leading to costly customer resolution.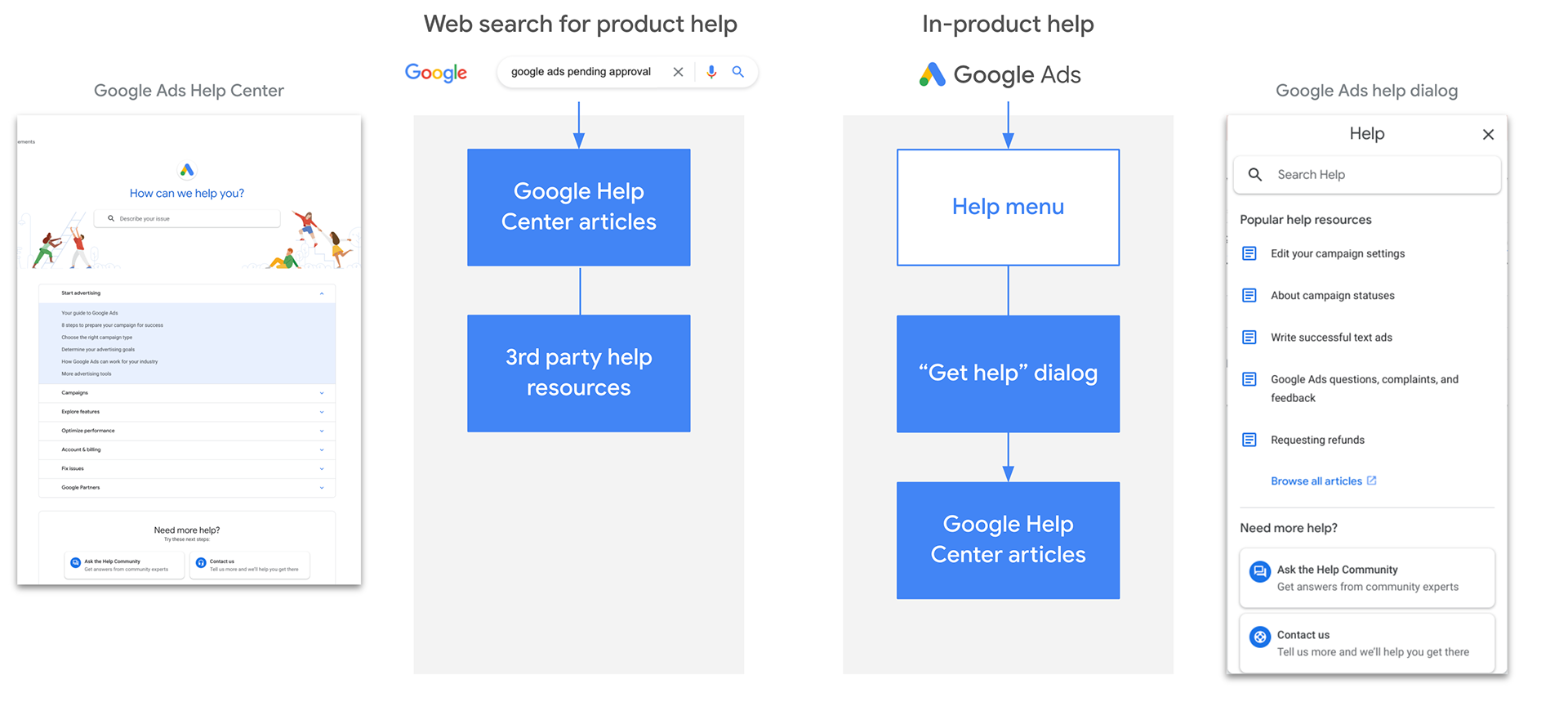 Surfacing relevant help content at the right time is a key differentiator from other in-product help resources. In a small, but mighty team, we delivered a scalable user education solution that works across Google Ads. 
I led the user experiences for surfacing help content via a right hand panel, interaction between content and the UI, and drove features from ideation to launch (beta).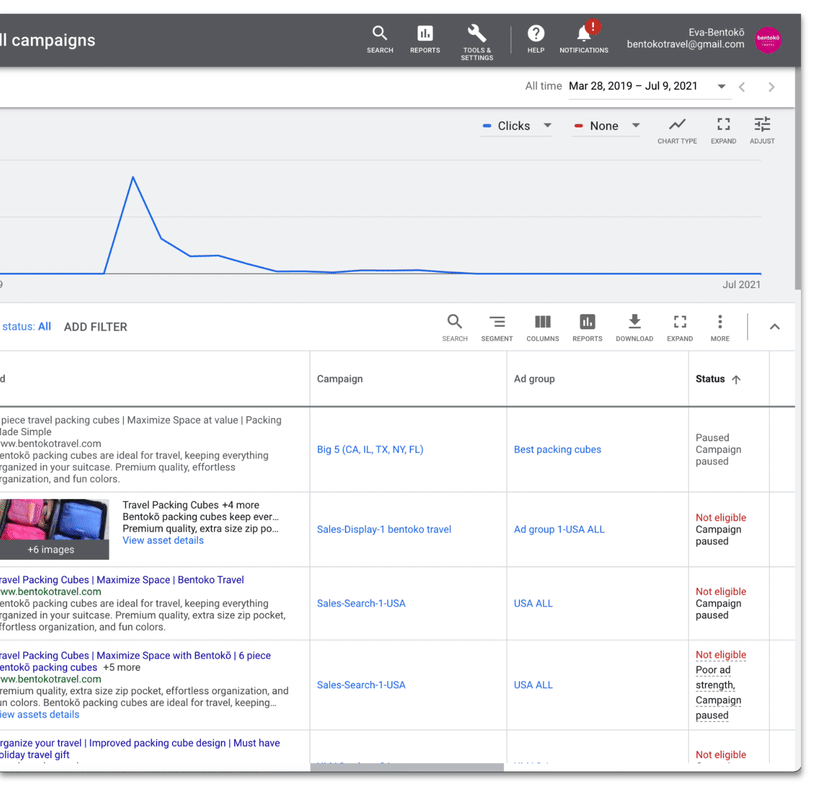 Anticipate questions
"What if someone I knew and trusted told me what was going to happen right after I created an ad for the first time?" This was my simplified way of thinking on how our users might want to be helped in the product. This hypothesis led to a proactive feature helping users as they use the product.

The Quick Help panel proactively prompts the most common questions (based on Help Center help tickets) based on actions the user takes.
This type of proactive help is only surfaced for very specific scenarios to avoid spamming the user with irrelevant help.


The Quick Help panel is currently in beta. Details on the feature are not publicly available yet and will be shared once the feature is fully launched.
If you're a Googler, you can find out more
here
.