Search Ads 360 is Google's Search Engine Marketing (SEM) enterprise tool, helping agencies and marketers efficiently manage some of the largest marketing campaigns in the world, across multiple engines and channels.


Search Ads 360 product highlights:
• Cross platform - organize campaigns and run reports across Google Ads, Bing Ads, Yahoo! Japan, Baidu, and social
• Campaign automation - automate regular tasks from keyword creation, ad copy changes, to inventory management
• Advanced optimization - smart bidding leveraging Google's ML infrastructure to analyze real-time data, monitor performance ,and adjust bids to meet an advertiser's goals. 
• Unified insights - floodlight tags to track across the full customer journey and support cross-channel remarketing across search, display, and social.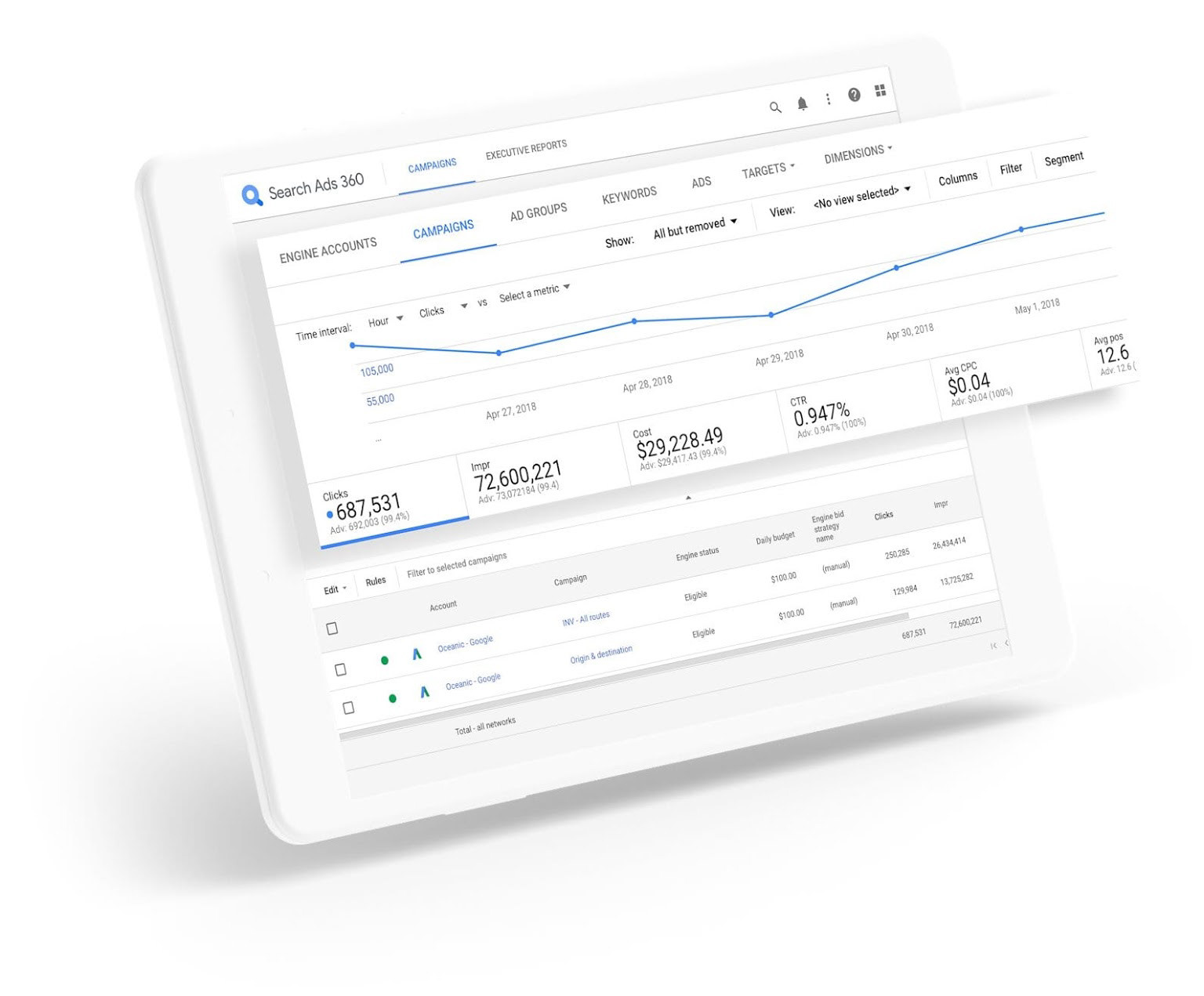 SA360 Reporting and conversions
For Search Ads 360 I lead user experiences for reporting and conversion. Reporting functionality is central to nearly 100% of advertisers' workflow to obtain insights for optimization, performance, and revenue serving Google's largest advertisers accounting for ~$30B/year spend.
The majority of my work is not publicly launched. If you're a Googler, you can access 
my projects here
.